3 Reasons to Spend Your Winter in St. Augustine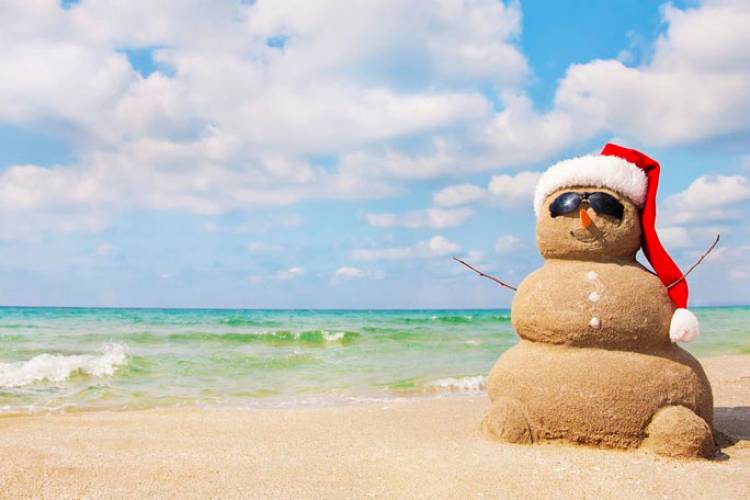 If you're from up north, you're probably looking to escape the approaching snow and negative temperatures and go someplace where the only thing you must worry about is if you brought enough sunscreen.
Whether you're planning for just a few weeks or looking to skip the season entirely, Florida is the perfect hotspot to plan your Winter getaway and relax in the sun instead of shivering in the snow.
Mild Temperature
Having lived in Florida for most of my life, I can't imagine living in a state where negative temperatures are a regular thing. If you plan on making St. Augustine your destination this Winter, you can look forward to highs of 70 and lows of 50 degrees.
While that is cold to some of the locals, that is beach weather to those of you who are used to much lower temperatures. You can expect smooth roads and clear driveways as well due to the lack of frozen water falling from the sky.
Health
During the colder months, it can get harder and harder to stay active. A lot of people choose to come to Florida during these months to help them live a healthy and active lifestyle. The Sea Place condominiums are perfect for those looking to stay active this Winter as they offer different courts for basketball, tennis, and racquetball.
Take a nice walk on the beach or layout a mat and do some yoga postures. Whatever your activity, do it in the sun instead of the snow!
Nights of Lights
The Nights of Lights is by far one of St. Augustine's most breath-taking attractions. From November 14 – January 31, downtown St. Augustine will be lit from top to bottom with millions of beautiful white lights.
Tour the lights by trolley or just stroll through the streets and enjoy all that downtown St. Augustine has to offer including amazing local restaurants, incredible entertainment, and more. 
This is truly the most wonderful time of the year to visit St. Augustine. Contact us now to book your Winter getaway.