St. Augustine Food and Wine Festival 2022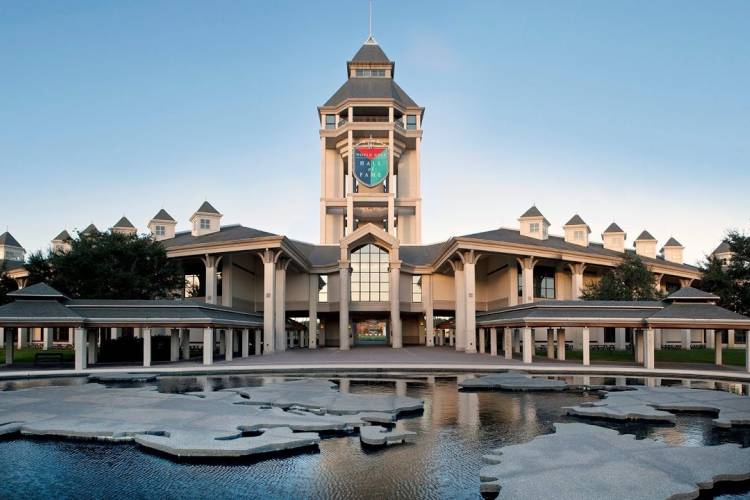 The World Golf Hall of Fame and The World Golf Village Renaissance Resort are hosting the 2022 St. Augustine Food and Wine Festival; a culinary celebration showcasing food, beverage and culture highlighting celebrity guest chefs and winemakers/proprietors as well as local chefs, craft beers/spirits and artisans. The festival offers a variety of events to suit anyone's tastes including live music, wine dinners, tasting events, and more.
Celebrity Chef Master Classes
The festival begins on Wednesday, May 4, 2022 and for four days attendees will have the opportunity to enjoy and learn about food, wine, and their pairings by some of the best local chefs in the area. Friday, May 6, master classes will be available from different professional and celebrity presenters such as Chef Brian Whittington, Michael Sullivan, Rebecca Lang, Cat Cora, and many others. These classes are perfect for those looking to take their food and beverage knowledge to the next level and have a great time doing it.
The Main Event - The St. Augustine Food and Wine Festival
On Saturday, May 7, from 1-4pm you can enjoy an afternoon of food and drink tastings along with live music during the Walk of Champions at the World Golf Hall of Fame. Purchase a ticket and you will have the opportunity to sample a variety of foods and beverages while visiting all the different exhibits featuring local artisans and farmers. Guests may also choose to bid in a silent auction that will benefit the festival's multiple charity partners.
Charitable Partners
The St. Augustine Food and Wine Festival is partnering with many local non-profit organizations for various events, with the two primary charity partners being The World Golf Hall of Fame and Jan Stephenson's Crossroads Foundation. 100% of the live and silent auction proceeds from the festival will go towards benefiting the charities.
Book Your St. Augustine Vacation Rental and Join Us for the Amazing Food & Wine Festival
Whether you're an amateur or you know quite a bit about food and wine, you're sure to love this festival and the St. Augustine community. Expand your knowledge and have an amazing time relaxing in your St. Augustine vacation rental. Take in the oceanfront views and enjoy world-class amenities at Sea Place Condominiums. Book your vacation rental today!