Get Closer to Nature this Summer in St. Augustine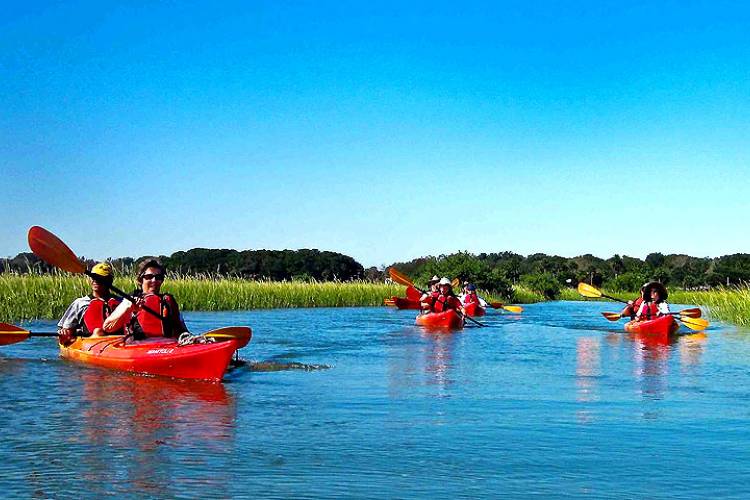 One of the greatest features of the Oldest City is the abundance of nature and the spectacular ways to view it all. There is the widely popular Alligator Farm and Zoological Park, the multiple state parks, miles of beaches, and then there are the places you may not have heard of. Here are some of the best ways to get closer to nature this summer in St. Augustine.
St. Augustine Wild Reserve
 Get a guided tour of their 7-acre animal compound by one of their experienced professionals and get an introduction to each species, as well as the basic biology of the animals, and how each animal arrived at the sanctuary. Get up close as visitors are allowed within 5-10 feet of the exotic animals, which are all in secure habitats. Meet incredible animals like tigers, lions, jaguars, wolves and more!
Twelve Mile Swamp Conservation Area
 Composed of a series of large swamps, planted pine forest, and several small cypress domes is the Twelve Mile Swamp Conservation Area. Enjoy hiking, biking, horseback riding, and more in over 300 acres of recreation area which includes over 2 miles of trail perfect for any activity. Common wildlife sightings include songbirds, foxes, white-tailed deer, and a variety of snakes.
 St. Augustine Eco Tours
 The St. Augustine Eco Tours are one of the best ways to see the natural wildlife of the town. Explore the beautiful marshes and waterways surrounding St. Augustine by guided kayak, catamaran, and boat tours with passionate naturalists who are ready to teach you all about the environment and the wildlife that exists there. Their Dolphin and Nature Boat Tour is their most popular and covers the most distance while you can listen to dolphins using underwater microphones.
 There are so many exciting ways to view all the wildlife around St. Augustine, Contact us now to book your next adventure!