Castillo de San Marcos National Monument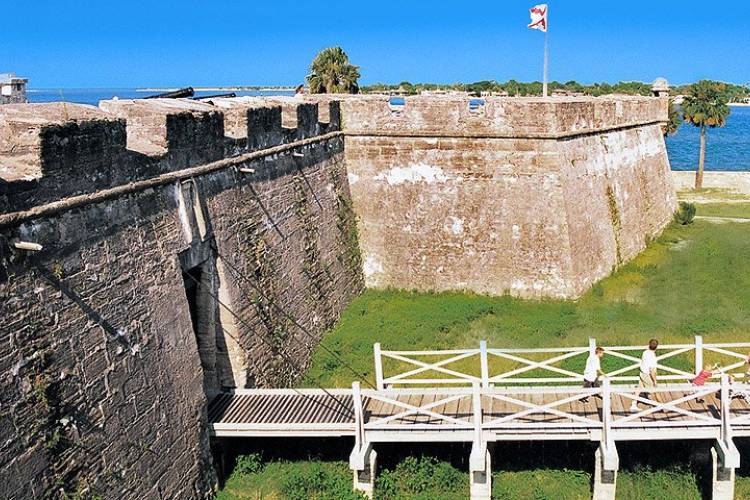 Castillo de San Marcos served as a fort for more than 205 years. It's the oldest masonry fortification in the U.S., as well as the only surviving 17th-century military site in the country. It is one of only two forts in the world constructed from coquina, a semi-rare limestone composed of shell fragments. The fort is open every day (except Thanksgiving and Christmas) between 8:45 a.m. and 5:15 p.m. The last visitors are admitted at 5 p.m.
Admission
Adults - $10
Kids (15 and younger ) -free
All tickets are valid for seven consecutive days.